presents
The Alchemy
of a marriage
In the shadow of an old chateau, among old oak barrels and mighty blocks of basalt, travellers can find shelter and rest at the foot of the tower to take in a story of wonder, rooted in the past.
PPssst, Monsieur, Madame, what are you doing out there? Please come in, bienvenu! You've come here because you want to learn about the secret of Grand Marnier, j'imagine. I can clearly see it in your eyes. What, you really don't recognise me?
It doesn't matter, parbleu! Quick, come in. Take a seat, make yourselves at home. I already know who you are. Or rather, I know people like you: smart, curious, courageaux. People who don't stop at the first look or after the first sip. People who want to know more, who wish to learn the secrets that hide behind every answer.
And here, in the region of Cognac, visitors flock in large numbers and we always welcome them with open arms. I'm sure you must be exhausted and looking for some comfort and rest. But please, have a seat! I imagine you've had a long journey, just like
Monsieur
Louis-Alexandre
Marnier-Lapostolle,
His journey began in Neauphle-le-Château—on the outskirts of Paris, a short stroll from kings and sovereigns—and wandered through the lively parlours of the Ville Lumière to finally end up here, in the peace of a lush valley that overlooks the vastness of the sea.
And it was during his travels that Monsieur became interested in botany. He loved plants, he really did! He savoured their fragrances, the embrace of their complex notes on the palate and nose. He had a passion for exotic scents and fresh flavours, like those of Caribbean oranges, the aromatic citrus Bigaradia.
Mais oui, grown since the ancient times but unknown to many, they were his favourites, the ones he was most fond of. I'd even say he was in love with them;
In the end, what's a journey without that moment that sparks a sudden intuition? And as genius intuition is not enough if you don't have the courage to put it into practice, Monsieur was bold enough to come here with a plan and ask for the best cognac on the market: he would mix it with a mysterious ingredient to create the perfect blend, a product of his time.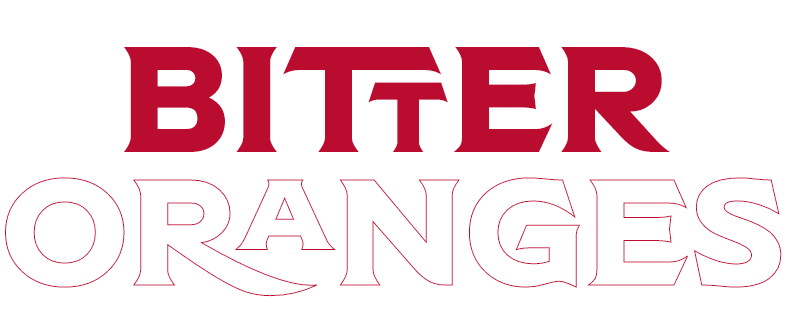 And that was precisely an infusion of Bigaradia oranges, exuding exotic perfumes and tropical south-west winds. So, after all the arrangements were made, it was time to tie the knot! It was the celebration of a marriage of the best Cognac with this unique sour orange distillate: this is how the Grand Marnier liqueur was born.
It was Monsieur who asked a few great alchemists to distil a few drops of the citrus essence: ten long years of research, experiments, adventurous mixtures. But for what, exactly? Simply, la recherche de la perfection.
A liqueur, unlike any other, carefully planned in every detail. A masterpiece with a fruity scent, unique taste, presented in a bottle proudly protected by a cordon rouge and sealed with a wax stamp that, like an ancient guardian, kept its secret until it was opened. And so, it immediately became Grand, this Marnier, Grand like Monsieur, like the mystery of that new liqueur with an exotic spirit that was at once extremely popular in all the royal courts and the most prestigious cafés in Europe, in a series of events that took place throughout France, from the north to the south, from the east to the west, and all the areas in between.
It brought pleasure by unveiling a refined new taste that spread throughout the nation, especially during the Belle Epoque, a period of social gatherings au cœur de Paris, where the liqueur was mixed in avant-garde and sophisticated cocktails, constantly bolstering its fame and becoming the truly special guest of Parisian living rooms.
An alchemic secret, jealously kept and handed down from generation to generation in the Marnier-Lapostolle family, descending along a flourishing family tree that generated poets, botanists, patrons of the arts as well as artists.
Would you like to know who I am and why I have welcomed you here, to this castle brimming with stories?
Nevermind those details, they're not important. All you need to know is that I am one of the supreme guardians of Monsieur's secrets and his ancient famille, the repository of a dynasty with a history that winds through two centuries of passionate stories which should not be forgotten. Stories that, if you listen closely, you'll be able to retrace in every sip of Grand Marnier.
Stories that,
if you listen closely,
you'll be able to retrace
in every sip
of Grand Marnier.
Read more on

The Spiritheque